Cooking with Kids
Cookbook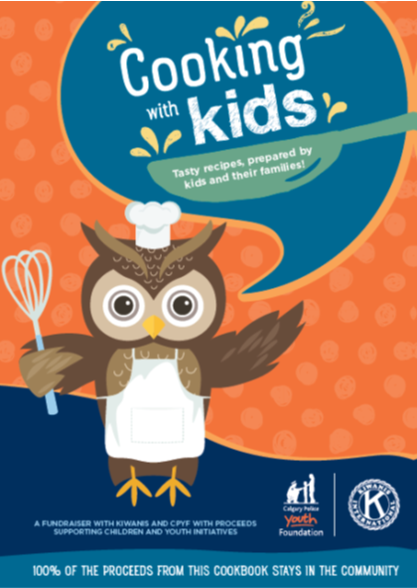 The Calgary Police Youth Foundation (CPYF) and the Kiwanis Clubs of Calgary have partnered to create a fun and exciting cookbook for kids, all in support of children and youth initiatives!
Cooking with Kids features over 100 recipes submitted by families and local celebrities and will inspire children to learn how to cook healthy meals and to spend more time with their family in the kitchen.
All proceeds from the cookbook will be shared equally between CPYF and Kiwanis to support children and youth initiatives in the Calgary community. We want to ensure all children have a bright and promising future and, with your support, we know this is possible!
Retail Price: $24.99
*Please note that the Cooking with Kids Cookbook is not currently available. We will be relaunching this product in Fall 2022. Stay tuned for purchase information. 


Cooking with Kids Sponsors: