At the Calgary Police Youth Foundation we want to keep all children and youth safe from crime and victimisation. We do this by providing funding towards child-youth Programs and initiatives that focus on education, prevention, early intervention and risk reduction strategies. In addition, the Programs provide wrap-around supports for children and youth age 5 to 18 years old. With the support of the Calgary Police Service we are able to target the areas where the need is the greatest and can reach children at a critical and impressionable age. Ultimately, this creates a safer, stronger community for all Calgarians.
Video animation and production donated by Jessie Mead
The Calgary Police Youth Foundation has a short and impactful history in the Calgary community, beginning with supporting the establishment of the Child Advocacy Centre in 2011. Today's organisation continues to prioritise the safety and well-being of Calgary's children and youth by funding six crime prevention, education, intervention Programs delivered by the Calgary Police Service and other community partners, including Alberta Health Services and City of Calgary, Calgary Neighbourhoods.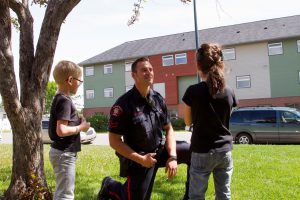 Integrated School Support Program (ISSP)
ISSP is a crime prevention initiative that provides essential services to address a variety of needs in two elementary schools in Calgary. The goal is to improve academic performance and the social, emotional, and physical well-being of children.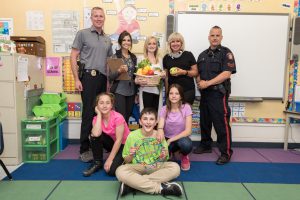 Multi Agency school support program (MASST)
MASST is an early intervention, school-based program that supports children (5-12 years) who are exhibiting behavior which puts them at risk for negative, possibly criminal patterns of behaviour or victimization into teen years.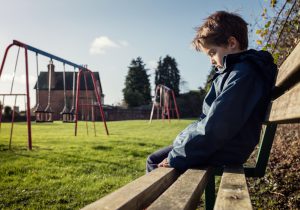 Youth at risk development program (YARD)
The Youth at Risk Development (YARD) program is a community-based, early intervention program that supports youth ages 10-17 that are currently at risk, affiliated with a gang, or involved in gang activity.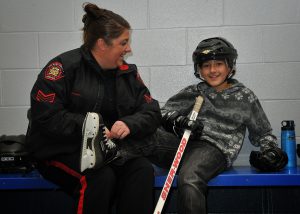 Power Play
Power Play is a free, weekly drop-in program that engages youth ages six to 17, and gives them the opportunity to learn how to skate and play soccer while interacting with CPS officers in a safe and supportive environment.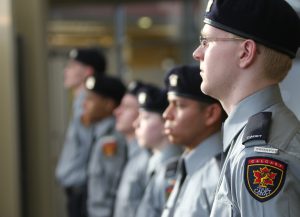 Calgary Police Cadet Corps
The Calgary Police Cadet Corps engages youth in a positive way by focusing on policing, while developing leadership skills, gaining education and enhancing physical fitness – all with the support of the Calgary Police Service.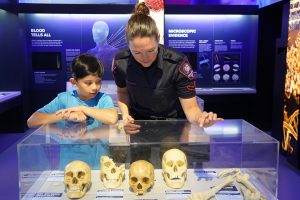 Youthlink Calgary Police Interpretive Centre
YouthLink delivers relevant and captivating content, provoking youth to confront the issues of their time, make positive life choices and become responsible citizens in their communities.
Get Involved and Make an Impact!
Help us keep over 9,000+ children and youth safe from crime and victimisation every year by donating today.
Donate
See the lives you have helped change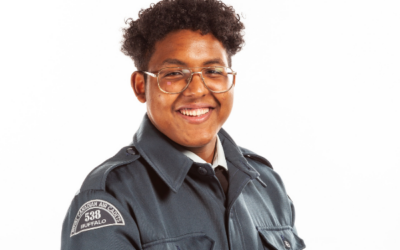 Mamdouh Baballa met the team from MASST at age 10. As the oldest of four siblings and new to Canada, Mamdouh didn't always have the easiest time growing up. His family faced many challenges,...
read more